Freedom of choice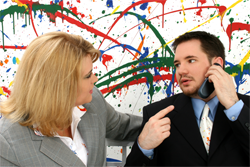 Select a plan that fits your calling needs. Get a local number in the city of your choice and accept calls locally. Pay only for calls made in the Pay as you Go plans or get enough time to fit your needs in the Basic plans, even better sign up for the Unlimited plans for personal, the Entrepreneur or Small Business usage.
A 1 800 Toll Free number can give your business a great boost. reserve a number, put it on your web site, on have up to 25 lines available for that number with Auto attendant (digital receptionist, IVR), call forwarding, voicemail, call screening or just use it as voice over Internet line with great rates.
Use you existing phone, wireless or ask us about for a great voice over Internet connection.
Get a cheap second phone freedom using your own existing number with no commitment, no minimum.
Small Business Service plan with unlimited long distance calling. set up the auto attendant, call forwarding,
Pay as you go, basic or unlimited 1 800 toll free telephone Calling plans Canada and USA free features, call forwarding, auto attendant, digital receptionist, voicemail, voice messaging, and more
Compare Plans by Type, Pay as you go (PAYG), Basic 300 plans, Unlimited plans. Choose the one that fits you best.
Compare Pay As You Go Plans for home, business or 800 toll free numbers
Start with a Basic calling plan for home, business or 1800 Toll Free phone numbers
Compare unlimited calling Plans for home, Business or 1800 toll free phone numbers
Use the jimmyTel Portal to select Local phone numbers in US and Canada.
Ask us about 30 other Countries where we offer Local phone Numbers and get the benefit of Free calling between jimmyTel numbers.